Join us for Wellness Fest on Saturday May 21 from 3-9pm. Local vendors, makers, and practitioners, live music, food truck, and Doc's famous $30 Chiropractic Adjustments to benefit a local organization!
Vendor space still available. You can reserve your space online! Come show your stuff!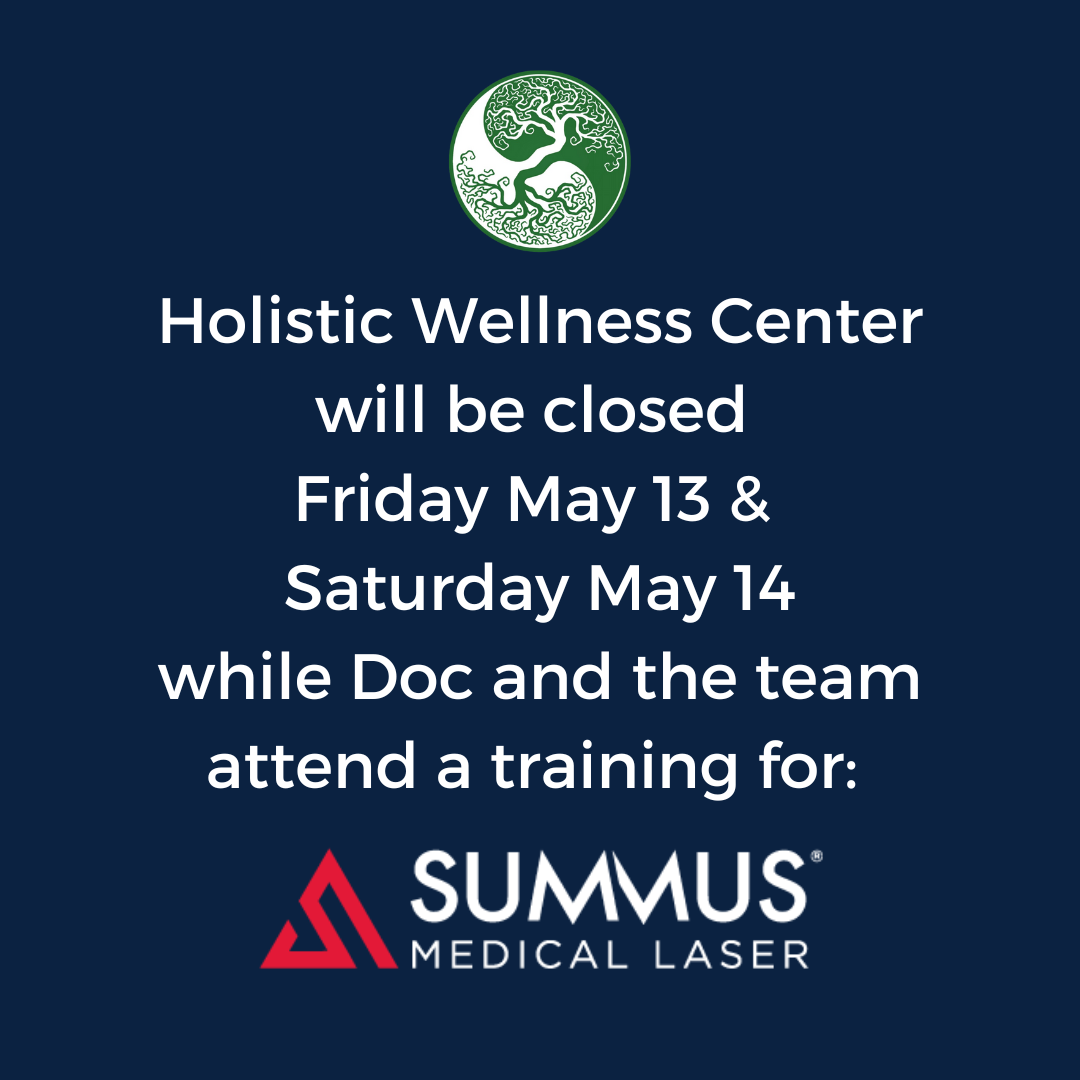 Laser Therapy Coming Soon to HWC!
We are so excited to add this Regenerative, Non-Invasive, Pain Management Treatment to our range of holistic services.
Doc and the team will be attending a training May 13 & 14, so the office will be closed those days.