Join Corey Ann & Brianne for a yoga flow and aromatherapy workshop at Holistic Wellness Center! Two best friends with a passion for wellness that they want to share with you!
Corey will lead a 60 minute yoga flow and Bri will guide us through incorporating essential oils into our practice.
After the yoga session, Bri will share more on the benefits of essential oils and how you can order your own and use them in your every day life!
Cost is $11 payable at the event.
(Cash preferred)
Please register in advance by clicking the button below.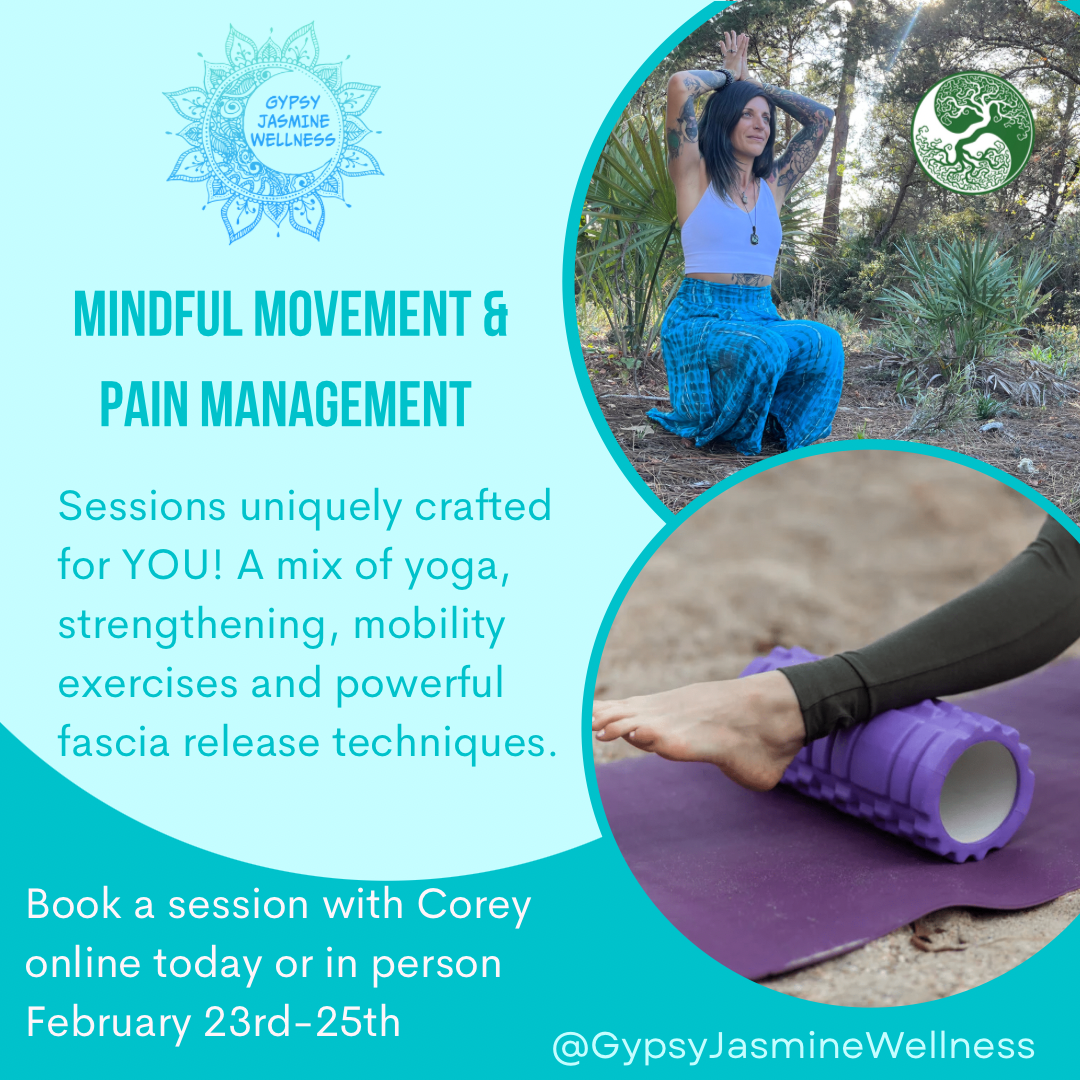 Corey will also be offering 1:1 private yoga sessions or uniquely crafted pain management sessions that are catered specifically to your needs. These sessions consist of a mix of yoga, strength training, mindfulness practices and fascia release that you can do in the comfort of your own home. She will teach you all the tips and tricks that have helped her along her chronic pain journey that will allow you to move through your pain and live your best life. Schedule your virtual session TODAY or schedule a session for the end of February when she comes to visit us. She will be available for 1:1 sessions February 23rd-25th