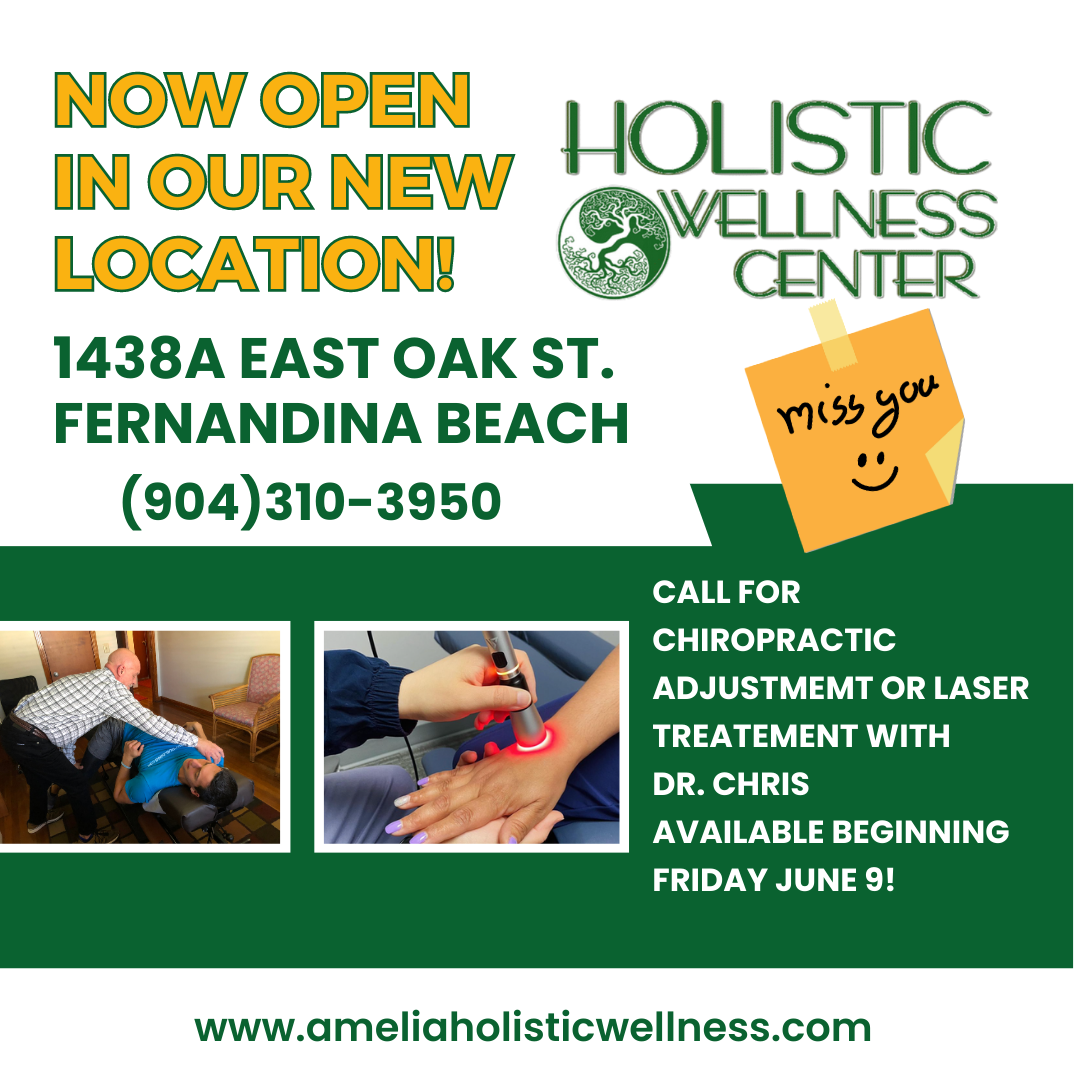 Holistic Wellness Is
NOW OPEN in our
NEW LOCATION:
1438A East Oak St.
Fernandina Beach
on Amelia Island
BEGINNING FRIDAY, JUNE 9 Dr. is open for chiropractic adjustments and medical laser therapy!

Call us at (904)310-3950 to book your appointment now!
Other services will be available very soon!
This interruption was a challenge for sure, but thanks to the help and support of our loyal community we are excited to get back to business! Stay tuned for more services and announcements coming soon!