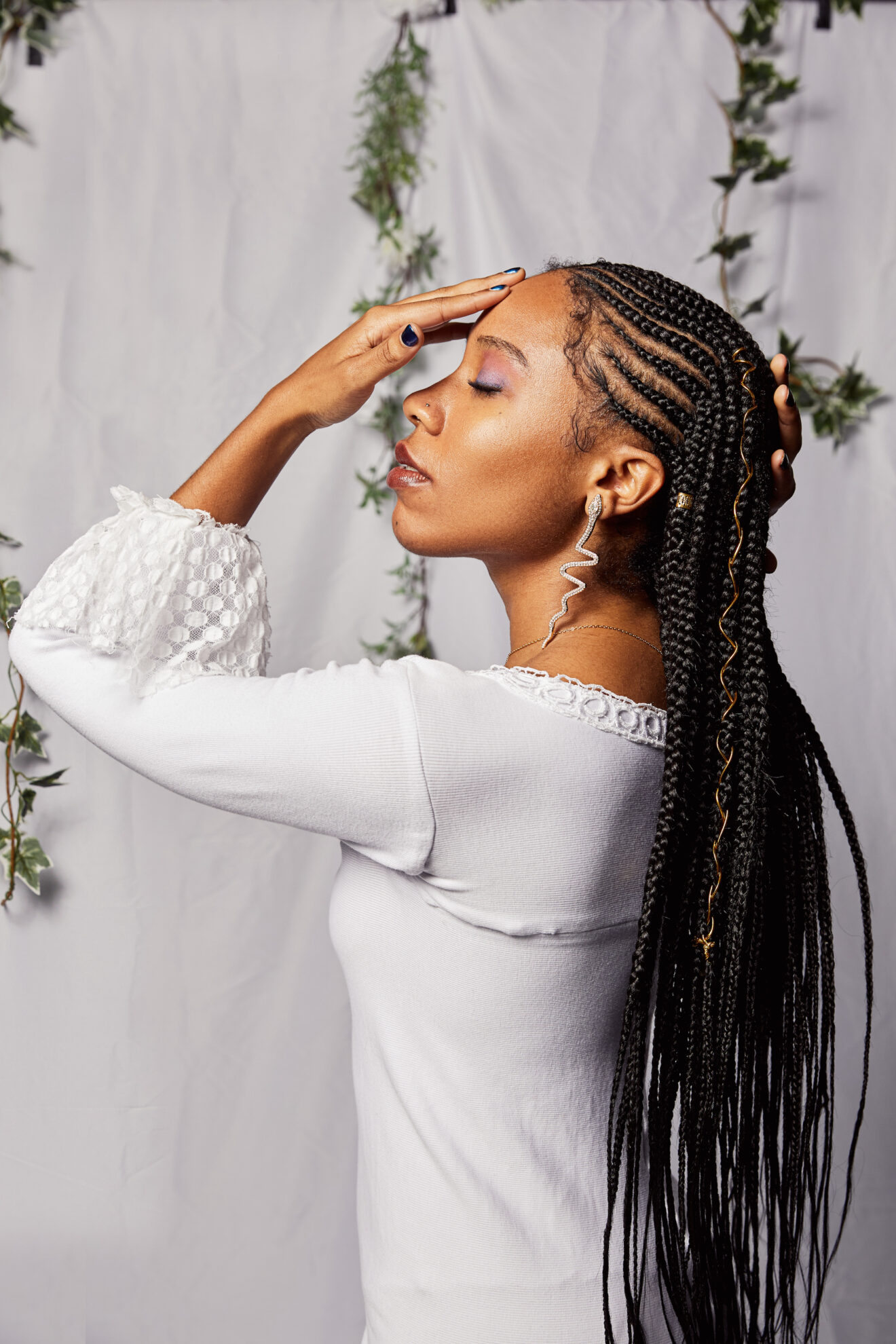 Maya YemiWola 
Certified Level III Reiki Master, Reclamation Transformation Coach, Retreat, Workshop & Event Facilitator
Maya YemiWola is the founder and creator of SOMA Deep inc, a multimedia movement featuring mastery workshops and Reiki certifications, a podcast series called Bridges & Portals, energy healing and coaching services, as well as specially curated retreats and conscious events.
Maya is offering Reiki, Energy healing and intuitive coaching at Holistic Wellness Center.
Learn more about Maya here. To schedule email [email protected].
Services:
Initial connection call – 30-60 min
Complimentary
Reiki Treatment – 90 minutes
1 Session 90 minutes – $122
3x Session 90 minutes – $344
6x Session 90 minutes – $699
Reiki Treatment – 180 minutes
1 Session 180 minutes – $188
3x Session 180 minutes – $544
6x Session 180 minutes – $899
Elevate & Deepen Reiki & Coaching
90 days – $444
1 on 1 Reclamation Coaching
1 Hour – $100
1 on 1 Energy Healing Private Lesson
1 Hour – $100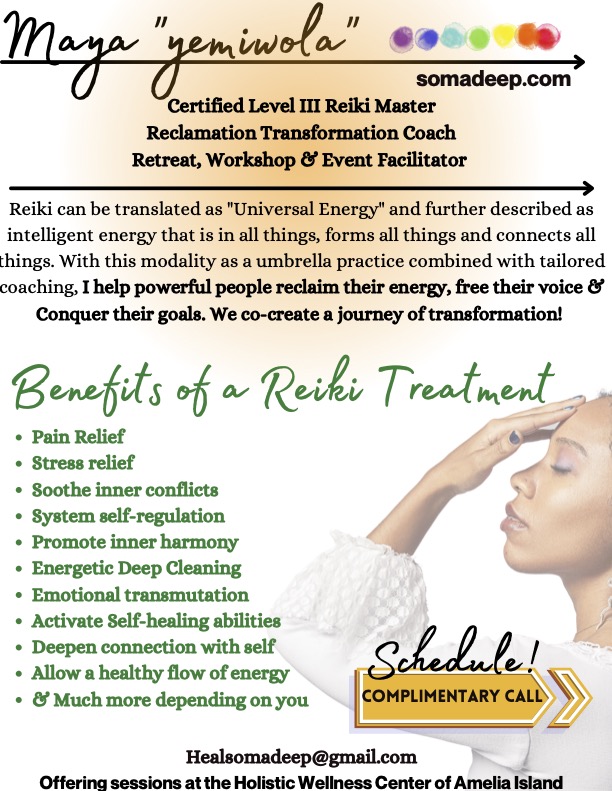 Complimentary Connect Call
This is a 30-60 minute call designed to touch base with each other and co-create a space to discuss intentions and goals and inner motivations for your inquiry. It is a safe sacred space for you to express, receive and learn how we may best work with one another. These calls are inspirational and moving in the sense that whether we continue on to be official working partners, you still walk away with an expansive experience that offers you the opportunity to look a little deeper in yourself and make conscious changes for your betterment.
Elevate & Deepen – Reiki & Coaching
E&D is a 90 day reiki and coaching program geared to create a tailor made and intentional plan of action to achieve your current immediate goal. It is a program enriched with sacred safe spaces, relentless accountability and guided journeys to one's inner self beyond the chatter, masks, and false beliefs we tend to cling to during our lives. There are 3 reiki treatments included in this offer along with coaching calls and "inner-work" assignments.
Reiki Energy Healing Treatments
Reiki treatments are cleansing and clearing and deeply calming. Together, we cultivate a flow of energy to assist you in allowing a greater degree of flow in your energetic system and ultimately connect you to your own self healing self regulatory abilities. Treatments are pain and stress relieving and major door openers
1 on 1 Intuitive Reclamation Coaching
I help powerful people reclaim their energy, free their voice and achieve their goals! Through a 1 on 1 Reclamation coaching session, we will examine where your energy may be hooked, and work together to restore it. We enhance awareness and navigate through obstacles together creating a transformational experience that puts you face to face with your innate powerful truth. You can achieve what you're willing to work for.
1 on 1 Energy Healing Private Lesson
Are interested in learning energy healing techniques from a professional and active practitioner. These 1 on 1 Energy healing sessions are designed as private educational sessions where we practice together to enhance your sensitivity to energy and add tools into our everyday lives to foster continued harmony within oneself. These are great sessions to have if you are considering energy work in your path or wish to gain a certification in Reiki.