Dr. Chris Antczak

Licensed Chiropractor Physician, Personal trainer, nutrition consultant, anti-aging and regenerative medicine.
Dr. Chris Antczak has been a licensed Chiropractor for over 30 years
and is the owner of Holistic Wellness Center. His approach to chiropractic care is to treat the body, not the symptoms. By focusing on movement, blood flow, and a freely functioning nervous system, your body can function, heal, and thrive as it is meant to.
Dr. Chris's full body chiropractic treatments incorporate a wide variety of healing techniques to restore health and promote healing and optimize function.
Woke up in tremendous pain while on vacation in Amelia Island. The Doctor fit me in immediately. He was beyond tremendous and significantly reduced my pain and helped me with my mobility through a lengthy adjustment. I can't give him enough rave reviews and appreciation. ~ Jen D.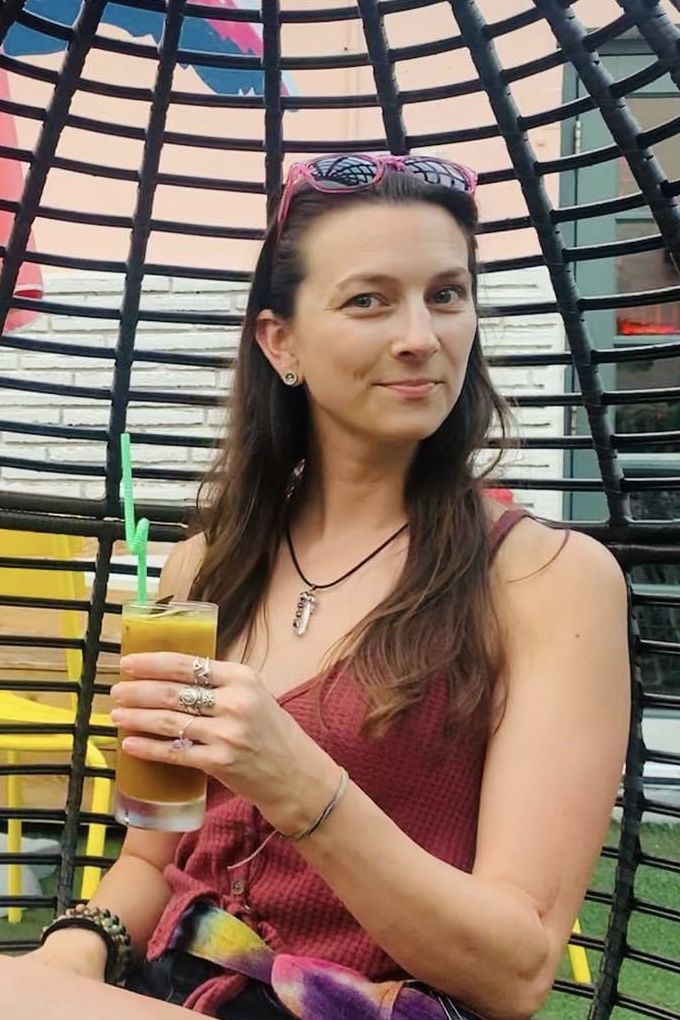 Brianne Bernard
Office Manager
Brianne is local to Fernandina Beach and is passionate about helping others. She loves being outside, going on adventures, running races, practicing yoga, reading and spending time with her dogs. You may even see her beloved chihuahua, Nuke, aka "One Eyed Williy", greet you at the front desk. Bri started coming to Holistic Wellness Center years ago and fell in love with it instantly. After visit often she researched and engaged in a Holistic Life and now lives it. Brianne is currently part time at Holistic Wellness Center as she is in training at FAS to become a fire fighter and later will continue her education to become a Medic.
Corey Ann O'Shea
Office Assitstant
Corey Ann O'Shea is Certified Personal Trainer, Yoga Instructor and Chiropractic Assistant, with a degree in health sciences. She has recently started Gypsy Jasmine Wellness, which focuses on all things wellness, teaching, mentoring, yoga, breathing, mindfulness, and other practices for wellbeing.
She has recently relocated to Boynton Beach and we are grateful for her to continue her role in the HWC family remotely!
Flagyl Online
Flagyl has been showing its effectiveness over the years. This antibiotic does not lose its credibility in the fight against bacterial infections, unlike other drugs. At the pharmacy buyantibiotics24.com you can buy Flagyl online without a prescription and at a discount.
Clindamycin Online
If you are looking for Clindamycin online, then you already know how effective it is in fighting infections. On the site big-pharmacy24.com you can buy Clindamycin without a prescription. Also, when buying two or more packages of the drug, you will receive a discount of up to 30%.
Meilani Pruitt (Mei)



Personal & Small Group Trainer, Corrective Exercise Specialist
Meilani Pruitt earned her degree in Exercise Science and a certificate in nutrition in her hometown of Santa Fe, NM. She is a NASM Certified Personal Trainer and Corrective Exercise Specialist with experience in rehabilitative exercise, Yoga, Pilates, Nia, Zumba, Aqua Zumba, cardio, cycling, track & field, aerobic kickboxing, Brazilian Jiu Jitsu, bootcamp, HIIT, and weightlifting.
"I fell in love with Yoga and Pilates when I realized how they were both able to connect my mind to my body and clear my daily worries simultaneously. Soon after I changed my relationship with eating by learning the importance of good nutrition and how making healthy choices not only fueled my body but made me feel good from the inside out. Before I would feel sluggish and guilty after eating, but when I made smarter food choices I would feel vibrant and energized. My health journey became centered around how I felt, rather than how I looked. I was getting excited about getting stronger, not the number on the scale.
I rehabilitated myself with exercise after a high speed collision, and soon after found myself working in a Physical Therapy Clinic, where I learned the importance of postural awareness and correcting muscular imbalances. My coaching philosophy revolves around core strength, balance, proper body alignment, flexibility, functional movement patterns, and guiding muscles through a full range of motion to activate the entire body, because "if you don't move it, you lose it!" I specialize in meeting clients unique and specific goals. I would love to see you in a class or one on one, but most of all I would love to see you loving yourself! I am so excited to be a part of the integrative approach to health here at the Holistic Wellness Center!" – Mei
Susan Caples

Massage Therapist
Licensed Message Therapist, State of Florida, MA83373
Susan's Background:
* Health Education Teacher
* Physical Education Teacher
* Boutique Hotel Owner/Operator
Susan's Certifications
* Reiki Practitioner
* Meditation Instructor
* Certified Life Coach
Susan's Modalities of Massage
* Cupping Massage
* Deep Tissue Massage
* Hot Stone Massage
* Massage with Myofascial Release
* Medical Massage
* Pre-Natal Massage
* Reflexology Massage
* Sports Massage including stretching
* Swedish Relaxation Massage
* Thai on the Table
* Vibrational Healing with tuning forks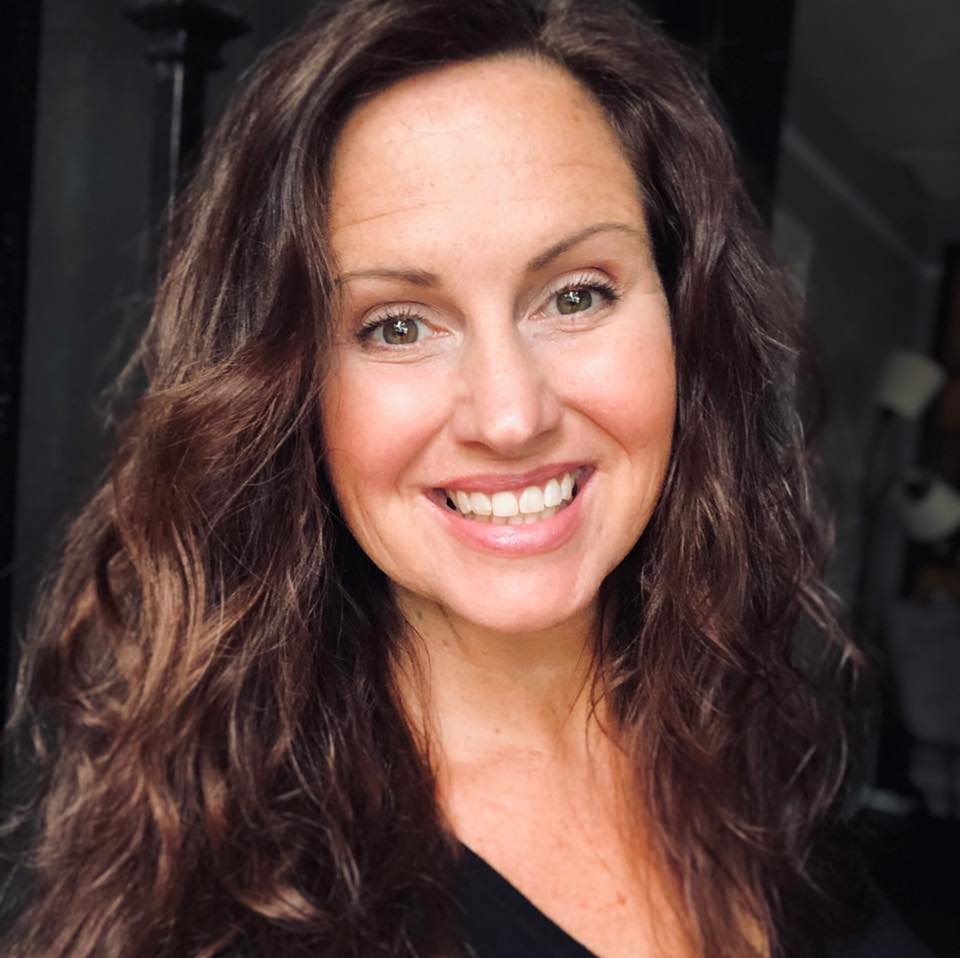 Melissa Oliver
Holistic Life Coach, Pranic Healer &
Regression Hypnotherapist
Melissa is the founder of Practically Divine and the inspiring partner that helps her clients figure things out. She has a way of seeing the golden thread connecting challenges to a bigger picture. Through her education, intuition and insight, Melissa uses her guidance to fully support her clients in taking a healing journey inward. 
There is a deep devotion in this woman with a zest for what it means to be human. Melissa is known for clearing the dark that covers the light, she is passionate about loving the proverbial hell out of people. Her clients describe her as fresh, insightful, and wise. They boast about their greater capacities for love, joy and peace while feeling more confident, connected, and abundant. 
When she is not serving her community, she can be found with her beloved husband Shawn loving up on their large family, traveling to retreats, enjoying the beach and seeking new ways to celebrate and co-create in this life that she loves. 
Melissa's sessions are for people seeking:
Increased peace, love & compassion

Improved physical health

Expanded mental clarity

Balanced emotions

Enhanced Spirituality

Improved relationships 

Self-Realization

Transformation
Check out Melissa's Energy Healing offerings here.
Contact Melissa at (678)524.7483 or email [email protected].